From house boating to canoeing, from water skiing to fishing, our marina can provide endless fun in the sun on Norris Lake. Bring your own boat and moor it with us, launch from our ramp, and use our fishing guide service. If it's water sports, than Hickory Star is the place for you!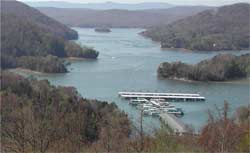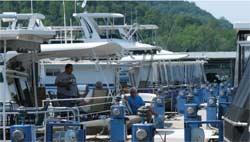 Hickory Star marina offers:
Full-Service Marina
Campgrounds and Swimming Pool
Fishing Guide Service
Covered Dockage Available
Restaurant
Village Inn and Lodge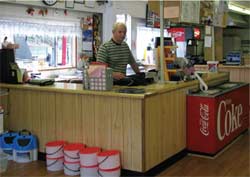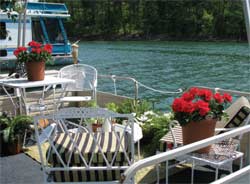 The Point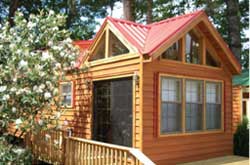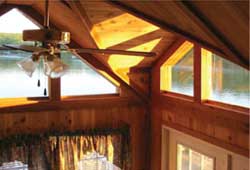 The Point at Hickory Star Village & Marina is a new recreational neighborhood of affordable cabins located adjacent to the 75-year-old Hickory Star Marina on Norris lake in East Tennessee. The Point and Marina are now being developed and refurbished into The Hickory Star Marina and Village. This resort community, adjacent to the blue-green water of Norris Lake in Tennessee, offers these new vacation homes as well as a full-service marina, camping, a swimming pool, a mountain inn, a restaurant, and the watersports that come with life on the lake-- fishing, boating, swimming and skiing.
Our Village Campground offers all your camping needs including
Rustic cabins, New cabins, camper hookups and tent sites are just waiting for you.
At Hickory Star Campground we offer:
80 camp sites - 40 sites are pull through
full hook-up, electric, water, sewer, cable tv
swimming pool
We also offer tent sites:
Hickory Star Marina and Campground also offers a playground, horse shoe pit, bath house and a laundry mat! Monthly and annual site rentals are available.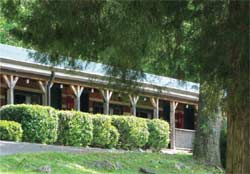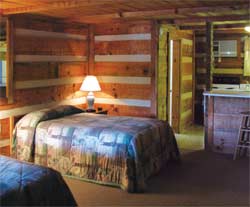 Hickory Star Village Inn has all of the amenities you need to make your visit comfortable.
Hickory Star Village and Marina on Norris Lake
1360 Hickory Star Rd.
Maynardville, Tennessee 37807
Toll Free: 800-235-6866
Phone: 865-992-5241
Fax: 865-992-4236
www.hickorystar.com
E-mail
fishnorris@aol.com